COLLAGEN GOLD MASK
25 min:  $45
Get back your shinny face with our new colagen gold nanoparticles mask containing 10 times more nutrients than any other masks.
In just 25 minutes:
Reduces wrinkles

firms & tones the skin

Stimulates colagen production

Boosts skin healing process

Improves blood circulation

Nourishes the skin
---
ANTI AGE MULTI-VITA
90 min: $ 109
Multi Vitamin cocktail facial, skins that are aging, fine lines and lacking tone. A speedy cocktail- pick-me-up with long lasting results. – lifting, firming, moisturising, vitamin & mineral enriched regenerating.
---
EYES BIOLIFT TREATMENT
30 min: $ 55
This peel-off mask conditioner targets dark eye cirles and puffiness, for a fresh and revitalizing feel.
---
FACIAL EXPRESS
35 min: $ 55
Instant Glow Facial.
---
SENSITIVE SKIN FACIAL
60 min: $ 89
For sensitive skins, rosacea, dry skin, redness sensitive
---
OIL SKIN AND ACNE
75 min: $ 95
For oily or combination skin comedogenic,enlarged pores. Eliminating & anti-clogging facial for skins with dead skin build up & blackheads – balancing, detoxing, cleansing.
---
HYDRATIN COLLAGEN & GOLD SKINCARE FACIAL
30 min: $ 69
For all skin types (oily, combination or dry).hydrate and nourish the skin especialy winter time
---
JET-LAG AQUA
60 min: $ 89
Ultra Hydrating, moisture boost, for skins that need plumping/smoothing. Great for fine lines, dehydrated & dry skins.Ideal after a flight.
---
TEEN FACIAL (UNDER 17)
60 min: $ 89
Skin Balance for oily or comedogenic, dilated pores.
---
VISALIFT
1 meetings/session
$ 129
6 meetings/sessions
$ 579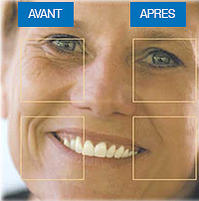 A revolution in the treatment of wrinkles and sagging skin. This process gum smooth the effects of time. His revolutionnary technique in-depth skin and stimulates new collagen production. The new collagen formed plumps and smooths the skin making it look younger. Using RF, the lifting effect is manifested in the first session.